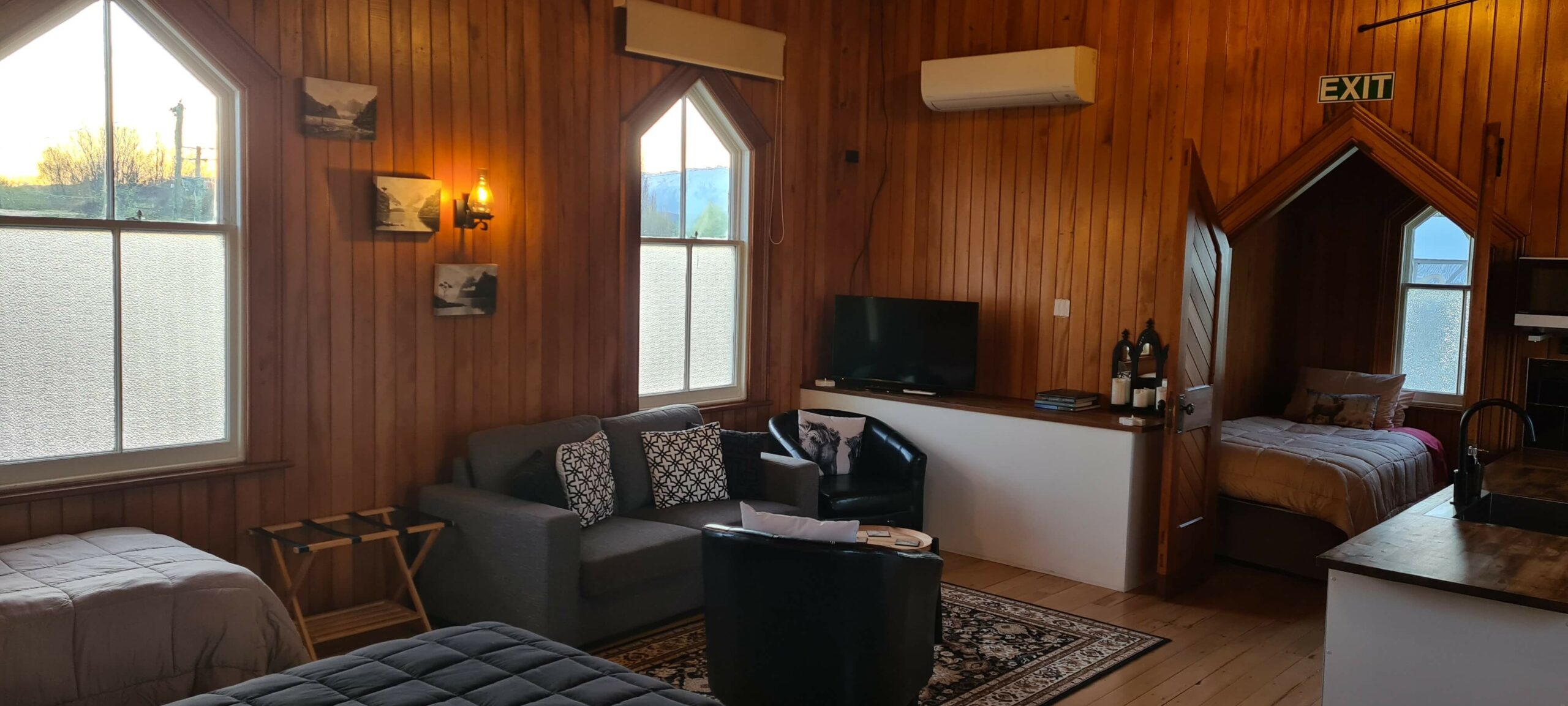 Welcome to Ophir Thyme Accommodation
This lovely old building was the former St Andrew's Presbyterian Church, built in 1897 (a category II listed building) and sympathetically restored by the current owners.
---
Two units
We have 2 units – The Nave and The Vestry. Book individually or together if there is a group of you doing the Otago Rail Trail.
---
Facilities
Free WiFi, flatscreen TV, air conditioning. The Nave has a full kitchen and wheelchair access.
---
Location
We're at 13 Swindon Street – in 'downtown' Ophir, walking distance to Blacks Hotel and Pitches Store Cafe, 2kms from the Rail Trail and only 15 minutes drive from Alexandra.
---
Ophir Thyme Accommodation comprises of two separate units – one of which, the Nave has a full kitchen, and the Vestry, which can be booked individually or together (with adjoining lockable door) e.g. for families or two couples.
Both have their own separate entrance.
"Absolutely stunning conversion of an old church to accommodation. All extremely clean, new and nice. A must go to if you are planning to stay in this area. I was staying in the larger apartment and it was simply great!"

Steindor, guide
The Nave
The Nave can accomodate 2-4 people, with a luxury bathroom and full kitchen facilities. The beds can be arranged in a number of ways – just ask.
$230 per night for up to 3 people, $30 additional for a 4th person.
Also:
Free Wifi
Flatscreen TV
Fridge & toaster
Washing machine
Air conditioning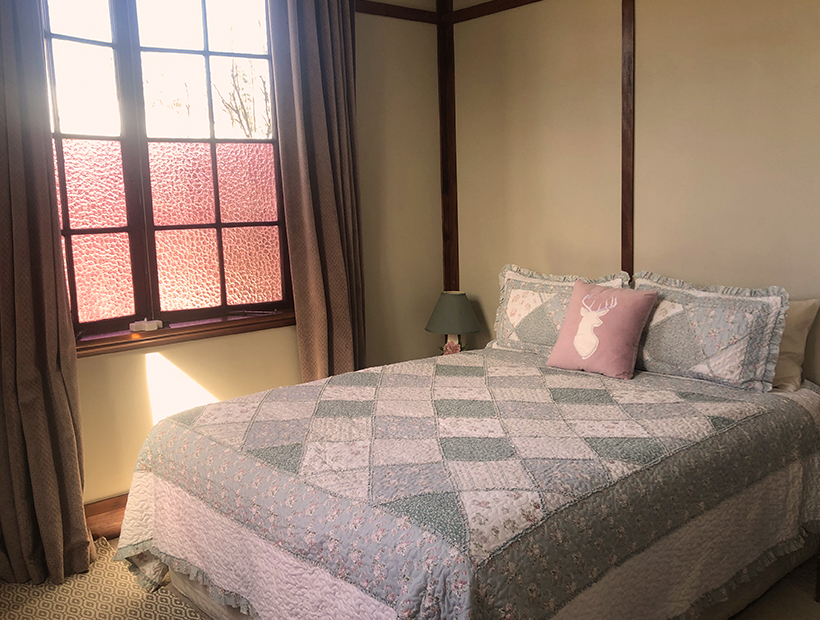 The Vestry
The Vestry has a queen bed, ensuite bathroom and tea and coffee making facilities.
$140 per night.
Also:
Free Wifi
Flatscreen TV
Fridge & toaster
Air conditioning
Availability
You can check the availability of our units with the calendars below.
---
---
Book Now
To book, contact us at the details below, or fill in the form.